Winter is upon us and summer seems like it was just a pleasant dream…as we approach the holidays, we look forward to seeing you and invite you to check out all our great new inventory!!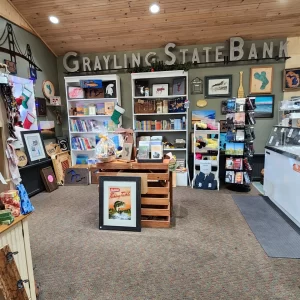 ---
~
One of our most frequent questions is if we ship…For those who already have us ship their goods to them while they are away, this may be redundant, but for others, this may come as a surprise…we ship!
We have found that owning and operating a store that is open year round, comes with its challenges, including staying on task with regard to all aspects of store operation. This includes getting all our products photographed and added to an online shopping cart. While I continue to work on this, we certainly want to be convenient to our customers, that includes taking payments and shipping our goods while you are away!
For online purchasing in the meantime, just give us a call, or send us an email and tell us what you need! We will give you a call when it is convenient for you, to take your phone payment and shipping information. It usually only takes a couple days :).
Thanks to all for your patience and we look forward to offering you access to all the best Michigan has to offer for years to come~
The Tip'n the Mitten Team
~
Tip'n the Mitten is your above average Michigan-made store and we are always changing and adding great new products to our inventory to make your time in Grayling more enjoyable. Come on in and chat with us on your next trip into town. Whether you are a local, a seasonal or just someone who is visiting for the first time, we have something for everyone. Stop in and say hi and pick up some great Michigan made things!
Thanks for checking us out and as always, if you have any questions, call us directly at 989.745.4571, email us or on Facebook. We are here to help!