Tip'n the Mitten is excited to announce that we are welcoming another great new winery to our store! Thunder Bay Winery is located in Alpena and offering an entirely different wine experience. Thunder Bay was established in 2005 and now offers a wide variety of unique and flavorful wines ranging from dry oak aged reds and whites to sweet and semi sweets and even fruit wines and their ever popular Harbor of Alpena, a "harbor" style wine which is spiced up with a touch of brandy and aged in whisky barrels to increase its intensity.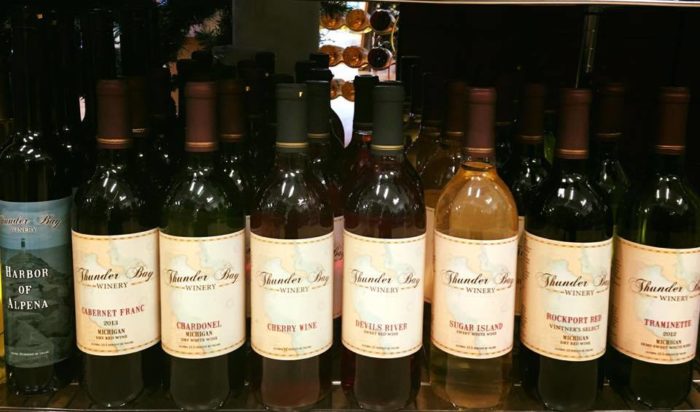 Amanda and the crew of Thunder Bay Winery are an exciting and welcome addition to our store and we are pleased to welcome them to the list of our many popular Michigan vendors! To start out, Tip'n the Mitten will be carrying a variety of 6 wines from Thunder Bay including:
Devils River
Red Sky at Night
Blackberry
Late Harvest Riesling
Chardonel
Marechel Foch
We will likely add to the variety as time goes by!
If you are interested in finding out more about this fun new vendor follow them on their facebook page. You can find their facebook page by clicking here.
On Saturday, February 25th, Thunder Bay Winery from Alpena will be joining us at our tasting event! We will be offering samples of many of their wonderful wines in addition to the new wines we already have and will be carrying. Stop in from 3 to 5 pm for free samples of all our regulars and the new Thunder Bay wines we will be carrying! Come and meet our new friends and have some fun with us here at Tip'n the Mitten.
Tasting is from 3 pm to 6 pm on Friday's and Saturday's however, Thunder Bay will not be available here for purchase until Saturday when they arrive for tasting and bring us our stock! Be the first to taste this great new flavor!
Comments