Tip'n the Mittens 4th annual 12 Days of of the Perfect Michigan Made Christmas are here!!! Beginning on Sunday Dec 12th, its time to save big for the holidays! Bring in your mitten money and save on the things you want the most! Tomorrow you can also start putting your name in for our annual copper drawing!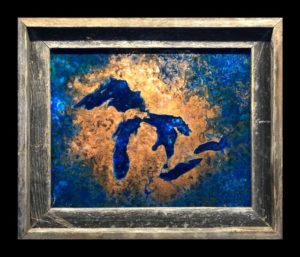 This year, we are doing it in store! Make your purchase and then put your name in to win our copper art!
Below you will find a list of each day's sales! Stay tuned every day to find out more!!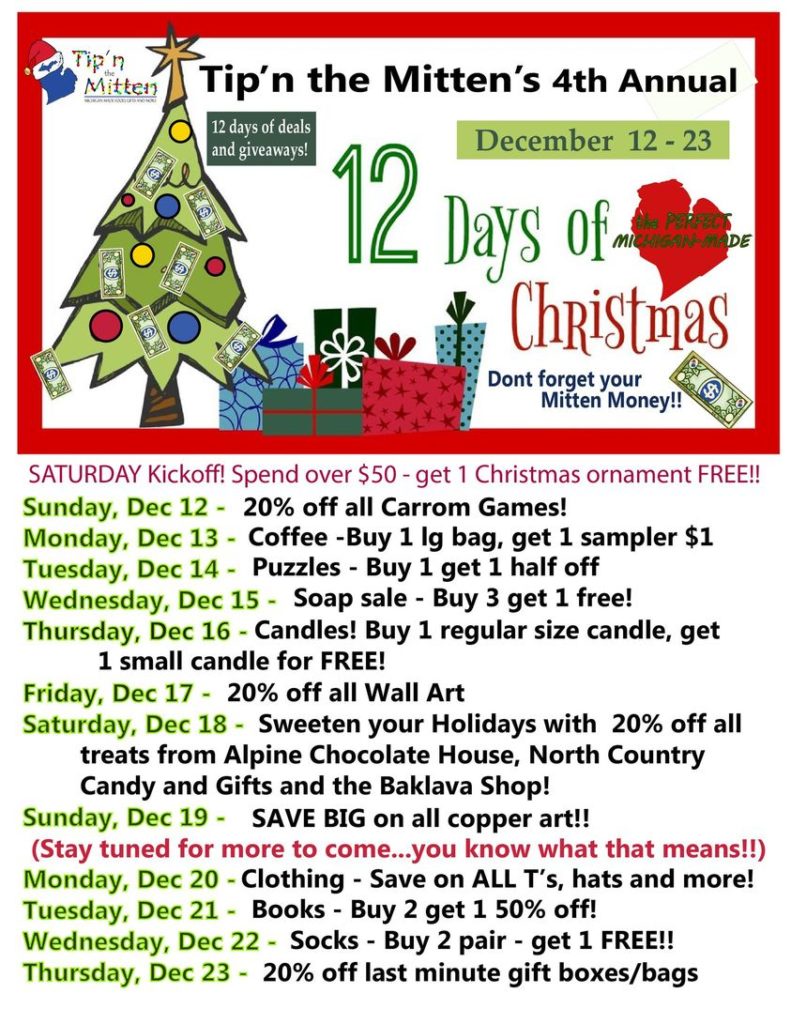 If you have any questions or would like to know more about this day or any other day in our holiday event, give us a call at 989-745-4571 or contact us on facebook at facebook.com/tipnthemitten. Thanks to everyone for your support and Merry Christmas from our family to yours!!
Comments