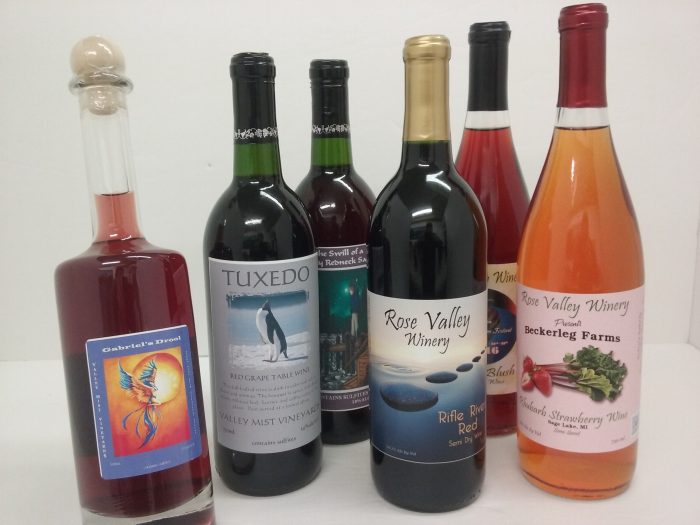 Tip'n the Mitten is happy to announce we will now be carrying a small selection of Michigan beers and wines! Arriving today are our first picks including 3 great flavors from Rose Valley Winery and 3 amazing tastes from Valley Mist Vineyards!
Valley Mist has become quite well-known in recent years thanks to it's Grayling tasting room. Despite the fact that they are unfortunately, no longer in town, we are hoping to be able to accommodate those of us who have grown to know and love these wonderful Rose City wines!
For those unfamiliar with Valley Mist, they are a wonderful little wine-making establishment from the Rose City area. Brad and his team are all great folks who just love to make tasty Michigan wines. They are located on Townline Road in Rose City, MI.
Rose Valley Winery is another great winery located in Rose City. Owner Adam and his staff have created a warm and welcoming environment which pairs well with their tasty, award winning wines! While some have yet to taste the many wines offered at this popular Rose City winery, you can be sure to find something you like.
We are excited to move forward with these great people and welcome them all to our store!
Stop on in to Tip'n the Mitten and check out our inventory. If you are ever in the Rose City area, be sure to check out their locations as well! You can connect with these wineries on facebook at facebook.com/valleymisttastingroom and www.facebook.com/Rose-Valley-Winery or online at rosevalleywinery.net
Comments