Beginning in January, every Friday and Saturday from 3 pm to 6 pm, we will be offering beer and wine tasting right here at Tip'n the Mitten!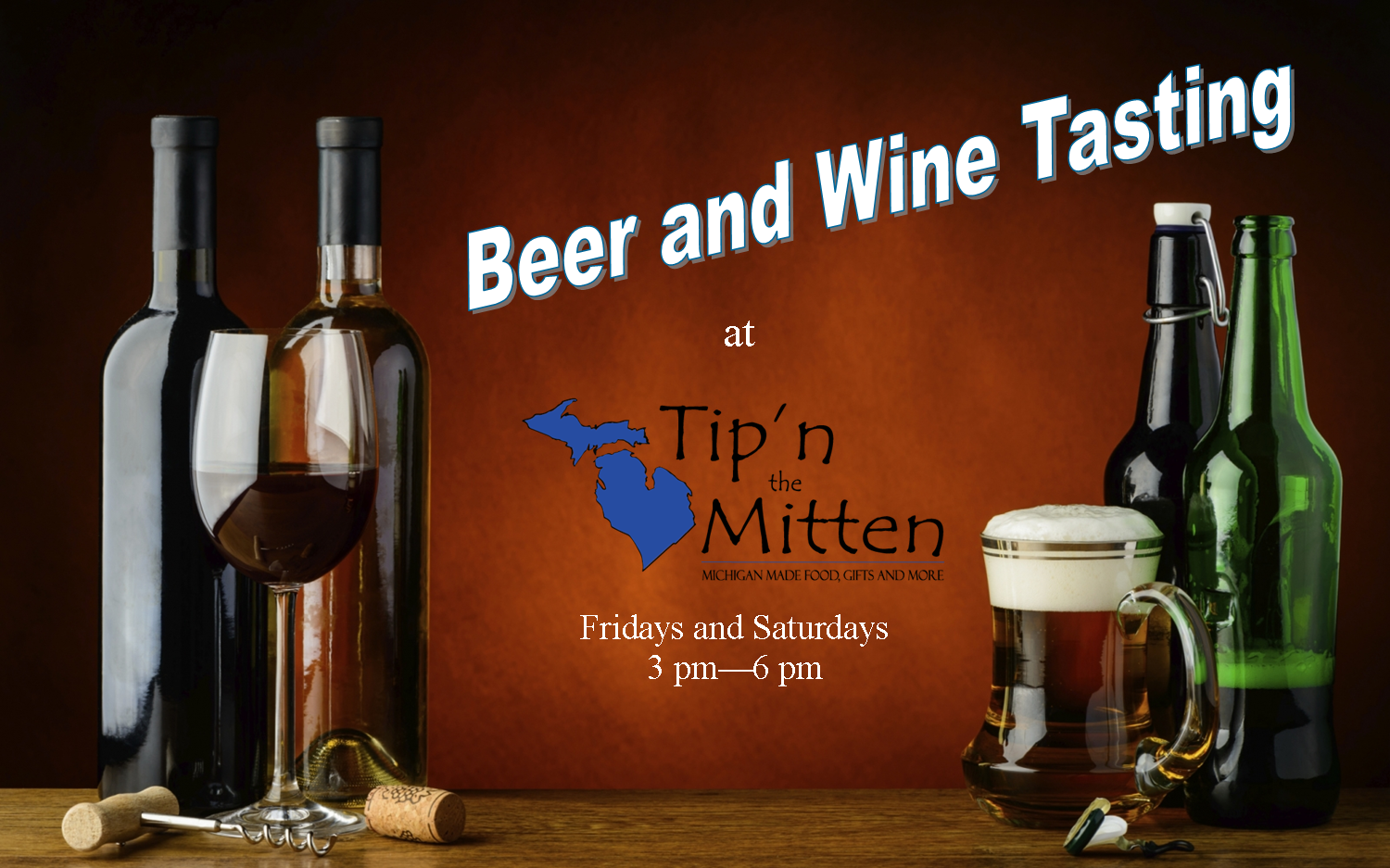 For months, we have been working on getting our beer and wine license to be able to sell Michigan beers and wines. Finally, the week before Christmas, we officially got it! In November, in anticipation of getting our license, we all got our TAM certifications to be able to do tasting's here and have since submitted our tasting dates to the state of Michigan. All of our hard work (mostly waiting impatiently), has finally paid off! Let the fun begin!
BEER AND WINE TASTING SCHEDULE BEGINNING JANUARY 6TH
EVERY FRIDAY AND SATURDAY FROM 3 PM TO 6 PM
While we will be closed on Wednesdays until April, we invite you to stop in any other day of the week to say hi, do some shopping or even do some tasting with us on the weekend.
Our beer and wine inventory is always changing so stop in anytime to check out what we have this week! If there is something you would like us to get, just let us know and we will see if we can get it for you. Currently, we carry a number of wines from Valley Mist Winery and Rose Valley Winery, both out of Rose City Michigan. Some local favorites include the Balloon Festival Blush from Rose Valley, the Razz, Gabriel's Drool and Swill from Valley Mist.In terms of beer, we currently carry a cider from Mackinaw Trails, a stout from Founders, a brown from Saugatuck and an IPA from Bells, just to name a few.
Have a safe and happy winter season and don't forget to swing by and see us during this much more laid back time of the year. Enjoy Michigan!
Comments