What started out as a hobby has developed into a business for Mitch McMillan and his father Jim. In part 23 of our Meet the Vendor series, we introduce you to Mitch and Jim McMillan and their honey bees.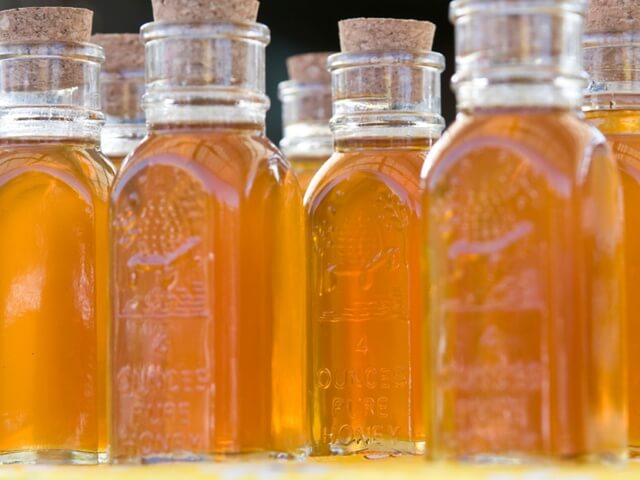 Located in Clare, Mitch now has over 20 hives in 2 separate locations producing his high-quality northern Michigan honey. We found Jim at the farmers market in downtown Grayling last year selling their honey and we knew we had to have it. Today we continue our relationship and carry a variety of sizes of honey ranging from 10 oz jars to 20 oz bears. In addition, during certain times of the year like now, we also have access to honeycomb and creamed honey.
For many people, the most common question is what raw honey is and what makes it different? The honey you will find in a typical grocery store will not be raw. In "traditional" honey that most people are familiar with, the honey has been heated and or pasteurized to kill any bacteria that may exist. With raw honey, that process is skipped and the honey is put directly into jars without being pasteurized. This leaves the natural vitamins and living enzymes and other nutritional elements intact.
While many people prize honey created by bees which have fed on one particular food source, in nature, bees feed on whatever flower happens to be flowering at the time. These differences can mean that honeys can and often do have flavor variations based on the food source at the time of collecting.
Honey is great for you and a wonderful replacement for many processed sweeteners. Next time you are in, we encourage you to stop by and check out our great selection of local honey!
If you would like to learn more about honey, check out The National Honey Board at www.honey.com which operates under the U.S. Department of Agriculture oversight.
Comments