Tip'n the Mitten is excited to announce that we now carry Michigan craft beers! Choose from Cheboygan, Motor City, Founders, Saugatuck, Terra Firma, New Holland and more.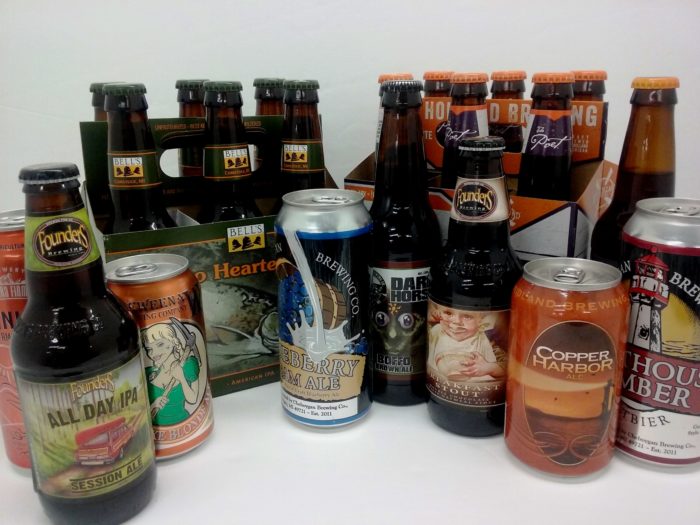 Craft breweries are taking the state of Michigan by storm. Even our lovely city has a number of great breweries including Dead Bear, Paddle Hard (right here on Main Street), and our newest brewery, Rolling Oak. Each of these and dozens of other Michigan breweries have tons of unique flavors and blends to please any palate.
What sets us apart from other stores that sell these popular craft beers is our mix and match option as well as the diversity of our vendors. We will always have at least 7 different breweries to choose from with beers ranging from hoppy to stout, and everything in between.
Pick a six pack, a four pack or just a single beer that you have been dying to try. Choose a brown, a pale, a stout and that perfect ipa or mix it up, your choice! Our prices are great, are beers are tasty and our choices are excellent! Pop on in to Tip'n the Mitten and see what we have to choose from!
Tip'n the Mitten LLC is a Michigan-made store with a little bit of everything. From soup to syrup, books to beer and even wine, we have it all, and its all made right here in Michigan!
Comments