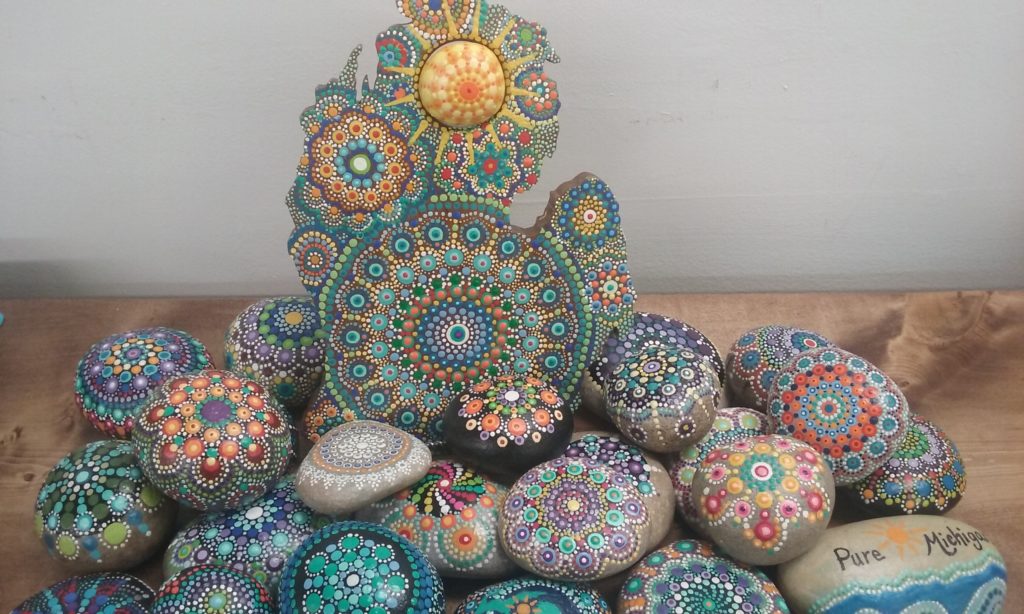 We are tired of waiting for summer to come so we are speeding things up here at Tip'n the Mitten!! Our first featured vendor of the year is here to show off her stuff from 1-3pm! Also, in addition to art, we are doing beer and wine samples from 1 – 6pm, and we have tons of other great samples to try! From our Edible cookie dough from Big Dipper Dough Co to our new Michigummies, chocolate, peanut butter, strawberry or carrot cake covered chex cereal treats from Muddy Buddy Boys and more!!
Follow us on Facebook or check in here on our website or by stopping in to find out more about what is going on here at Tip'n the Mitten every day of the week!
If you have questions or would like to know more, give us a call at 989-745-4571 or message us online anytime!
Thanks for all your support and see you soon!!
Stacy and Kate – aka the girls from Tip'n the Mitten
Comments