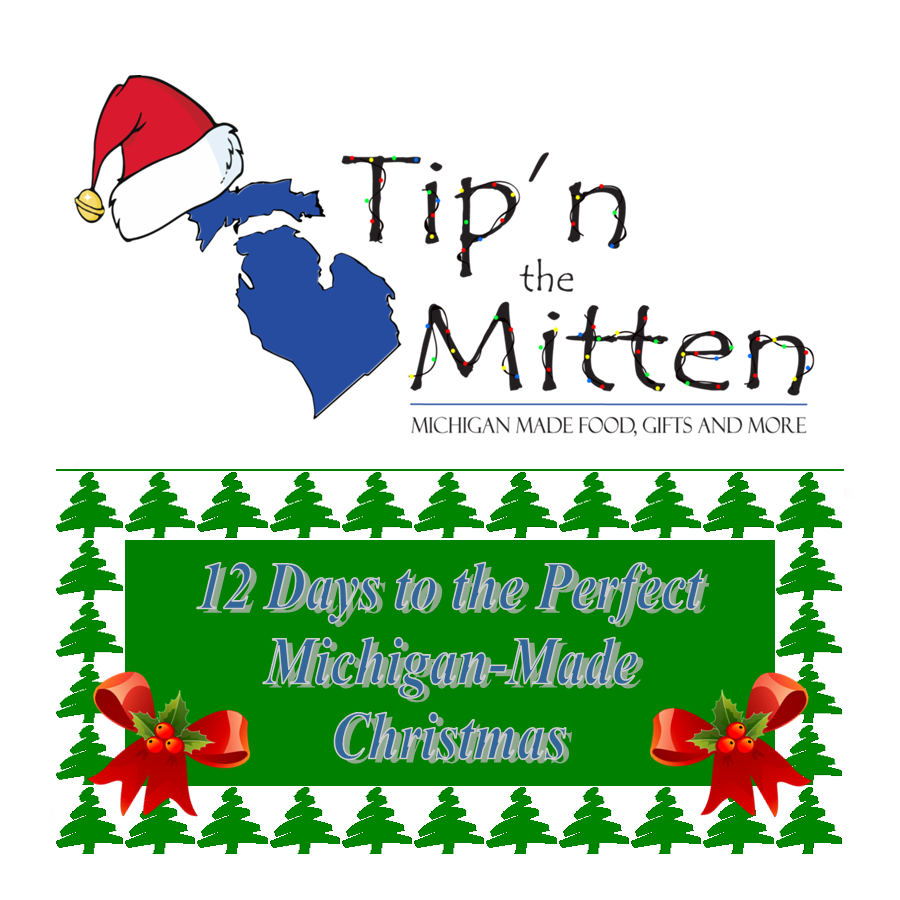 It's that time of year again! Welcome to the best Michigan-made Christmas you could ask for! Here at Tip'n the Mitten, we are excited to be able to offer 12 days of specials, giveaways, discounts and fun, just in time for Christmas!! If you are looking for the best Michigan has to offer this Christmas, stop in to Tip'n the Mitten!
Event runs from Thursday, December 13th – Monday, December 24th, 2018
Thursday 12-13 – Buy any 2 bottles of wine and get a set of Michigan Wine glasses for the price of one!! Special Tasting All Weekend!
Friday 12-14 – Stickers – Buy 2 stickers and get one FREE!!
Saturday 12-15 – Custom Iconic Detroit Coaster Sets – Save $5 on 4!
Sunday 12-16 – Books – Choose any four books for the price of 3!!
Monday 12-17 – Suckers!! – Michigan shaped suckers in a variety of flavors just $1 each!
Tuesday 12-18 – Socks – Sale on all socks – %10 off, Special in store deal on holiday socks to be announced!! Watch and see!!
Wednesday 12-19 – Soap – Buy 3 get 1 free!
Thursday 12-20 – Clothing – Save on ALL our tshirts, ball caps, sweatshirts and baby onsies from Michigan Awesome, Threads, Michigan Outfitter, Michigan Roots, MI Mittens
Friday 12-21 – Carrom Games ON SALE 20% off!!
Saturday 12-22 – Copper Art – Save BIG on our custom copper art! Get $20 to $50 off depending on size
*Winner of our State of Copper Facebook contest will be chosen on this day!! (see our facebook page for details)
Sunday 12-23 – Ornaments – Buy 2 get 1 of lesser value FREE
Monday 12-24 – Custom Gift crates any value – 10% off
~
There will be plenty of other great specials in-store when you get here! Stop in and get ready for the holidays with us!
Merry Christmas to you all from Stacy, Kate and our families! 🙂
Comments