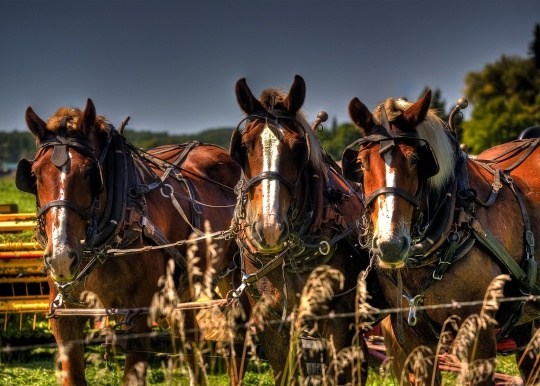 Recently, we have all been a bit nervous as to the fate of our beloved Shetler Family Dairy. After the passing of both Mr. and Mrs. Shetler, we were concerned as to if we would ever even be able to enjoy our local milk again. Thankfully, we found out in the last few months, that Shetler's legacy would live on thanks to the new Amish creamery coming soon in Mio! As of today, September 16th, 2019, Shetlers milk is no longer, but the same high quality standards and milk live on thanks to the Farmers Creamery and we are excited to welcome them to Grayling and Tip'n the Mitten!
I spoke personally to Nathan, contact for the creamery and feel comfortable now talking about it! First of all, no lulls in milk delivery will occur for at least a month or more, if they even occur, which they may not. Second of all, our milk delivery day will be the same, Thursday, however, if you may special orders, you will need to make your orders a bit earlier. Any special orders need to be in by Tuesday afternoon or Wednesday am as we be ordering by around 11 am on Wednesday morning.
I asked as many questions as I could think of, in an effort to be informed and here is what I found out, they are great and we are excited to have them! The cows are raised just like Shetler's herd was raised. All small farms, less than 40 cows, predominately grass fed and when moved into the new location, 100% grass fed. All milk products will also continue to be low temperature pasteurized, not homogenized. In addition, some exciting news, once they are moved in totally to the new facility, they will begin adding new products including but not limited to:
Butter
Cheese
Sour cream!!!!
Yogurt
Ice Cream
Beef
Pork
As we move into this new period of growth and change, we will hope for a smooth transition, but please bear with us as we all adjust! We are happy to work with this wonderful group of folks and look forward to many years to come!
If you have any other questions or concerns, please don't hesitate to call us, we will do what we can to help you.
Comments