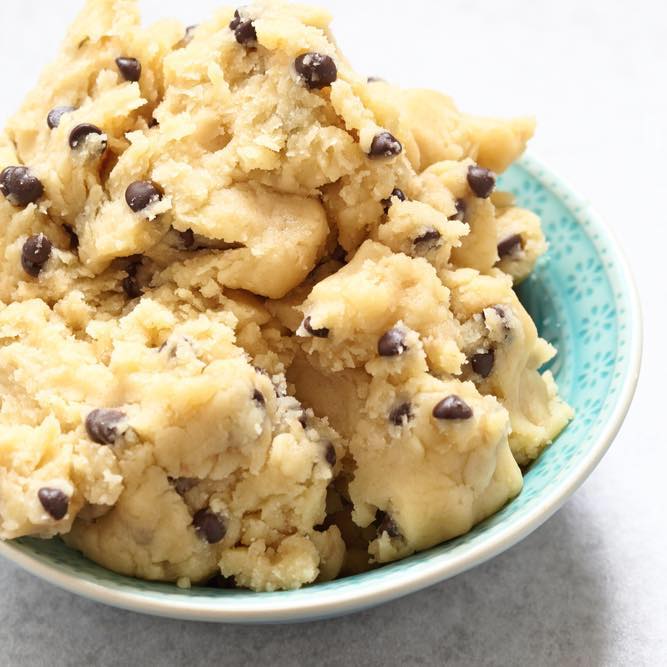 We are excited to announce the arrival of our newest vendor from Rochester, MI Cookie Dough! An edible cookie dough, the only thing missing is the egg!
A great little Michigan company, these folks have certainly hit the ground running! While they may be new to the Michigan-made scene, they are already making a name for themselves in the Metro Detroit area. MI Cookie Dough can not only be found at Ford Field but also Comerica Park and were recently named best in Detroit by their own Channel 4!
I had the opportunity to spend some time getting to know more about MI Cookie Dough from the owner/operator of the company, Michelle Marinelli.
I asked her why cookie dough and her response was simple, she loves it. She went on further to explain how MI Cookie Dough came about.
"I've always had a love for cookie dough, but honestly (and I know this sounds weird) I had a dream last September about starting this business and I went with it! So many doors have opened for me and this company has grown in less then a year! It gives me time to spend with my husband and kids, get my kids involved (as taste testers). I love all the people I've met and get to do business with !"
It is stories just like this that get us excited about our store and what we have to offer! Michiganders with a dream, being brave and creating amazing Michigan products right here in our state! We are proud to have Michelle and her family as a part of Tip'n the Mitten!
We invite you to come on in and taste a sample of this fun treat! We currently carry 5 flavors including cookies and cream, peanut butter chocolate chip, plain chocolate chip, unicorn (plain cookie dough with sprinkles) and our own mix we have called "tip it"!
If you would like to learn more about this great new Michigan-Made company, you can follow them on facebook at facebook.com/micookiedough or on their website at www.micookiedough.com.
Comments