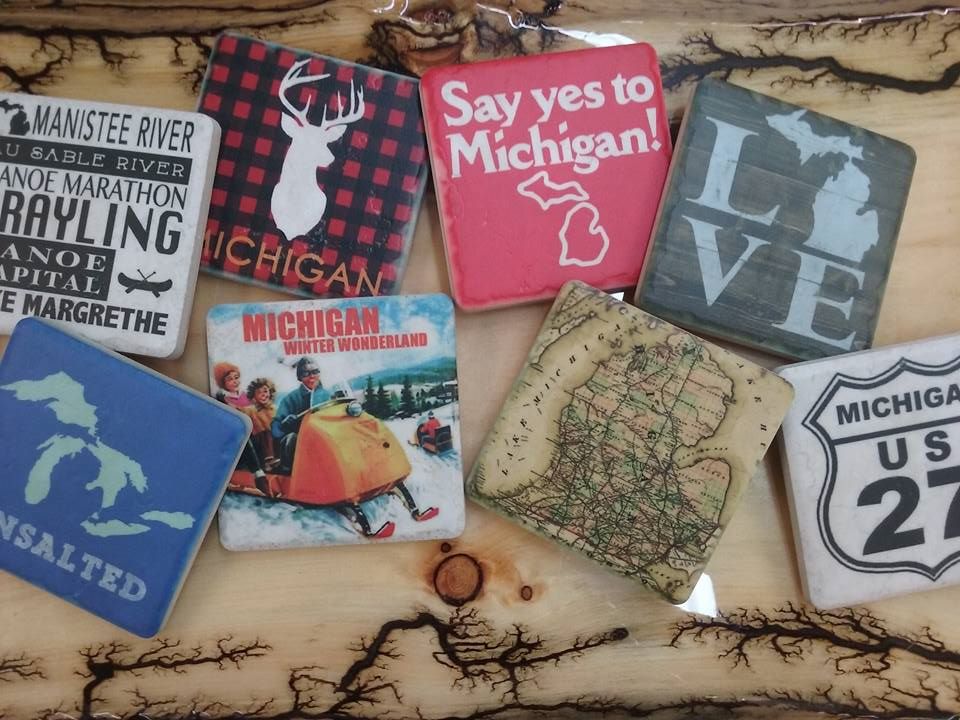 Better late than never, we are finally featuring one of our newer and most popular vendors, Iconic Detroit. A coaster company from Detroit, Iconic Detroit is a fun new addition to our store and has quickly become one of our favorites! Not only do they produce a high quality coaster, they also have a huge variety! In addition to their own variety, they are also quick to produce anything and everything we ask for! From US-27 to 72 and even our own photo of the Ausable River, the sky is the limit with this great Michigan company!
From their website:
LIVE ICONIC's products showcase what makes the great lakes state so unique; landscape, architecture, hard work, and of course, a lot of adventure. As artist and makers in the same breath, we strive to create more than just art, but keepsakes that start from scratch and are forged through creative design, holding value through ingenuity. We craft each piece by hand from high quality raw materials, reclaimed wood and proprietary stone in our Detroit studio.

We are dedicated to partnering with the state's best gift shops and retailers in order to bridge a creative and innovative relationship between the region our artwork captures and the small businesses, cities, and customers that celebrate Michigan culture.

Our team keeps our state and customers in mind from start to finish. We provide our partners with great customer service, high quality locally made products with proven sell-through and a promise to give back to the community.

Live Iconic was born from Iconic Detroit's love of art and community involvement. All proceeds from Iconic Detroit go towards grants and art scholarships for rising artist in the community.

Live Iconic allows the community to support and empower local art students.
Just one of the many great new companies we have welcomed here at Tip'n the Mitten this year, we invite you to come down and check out the other great designs available here!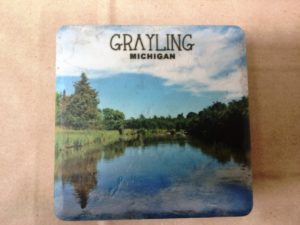 If you would like to see more designs available at Tip'n the Mitten, click here to go to the product page!
Comments