We are excited to  tell everyone that the NEW 69th Annual Ausable River Canoe Marathon T-shirts are here at Tip'n the Mitten! We have a limited selection of styles ranging from long sleeve and hooded long sleeves to tanks, short sleeves and kids t's as well.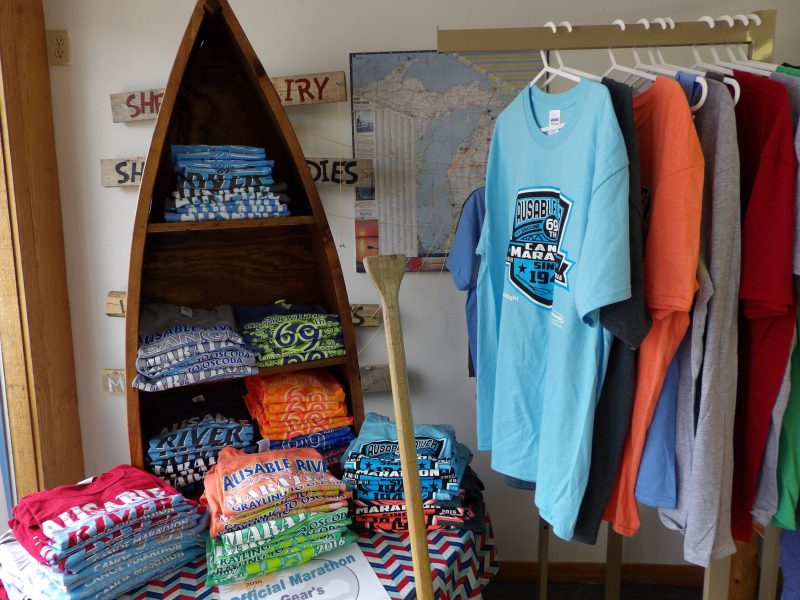 For those of us who live and/or vacation here in Grayling, the upcoming race, held each year in the last full weekend of July, is the most anticipated events of the year. A part of the Triple Crown of canoe racing, this race is like no other. Beginning at 9 pm, teams sprint with their canoes, 2 blocks to the river where they jump in and paddle non-stop all night long until they reach Lake Huron.
If you have never experienced this AMAZING event, you are missing out! For all the rest of us, the countdown has begun and the clothing is in! Come on in to Tip'n the Mitten and get yours now before everyone else.
In the meantime, check out this great video from the Ausable River Canoe Marathon's  YouTube page!
Those looking for other styles as well as sweatshirts, check out the Marathon store when they open in the coming week/weeks.
Comments