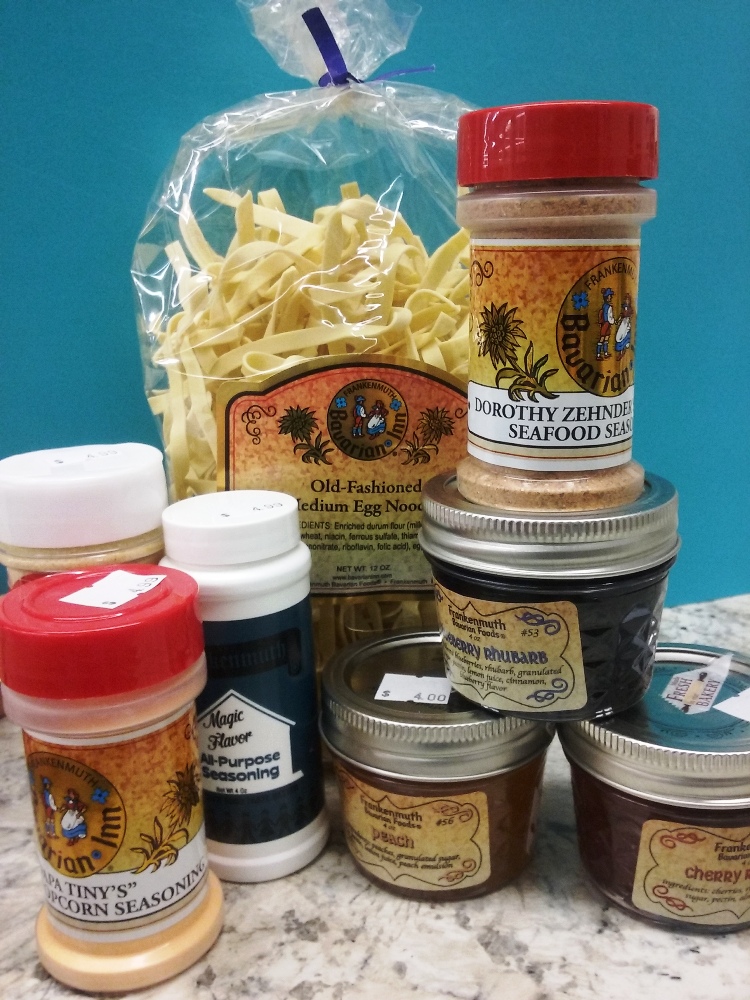 We are excited to welcome the historic Bavarian Inn of Frankenmuth to Tip'n the Mitten! Including a number of jams, spices and even their custom made egg noodles, the Bavarian Inn is known for its fantastic food! If you are not yet familiar with the Bavarian Inn, here is a bit about their history:
No matter how you measure it, forever is a long time, especially when you're in business. 2013 marked the 125th anniversary of the Frankenmuth Bavarian Inn. Only two families, the Fischers and the Zehnders, have ever operated the business that has become a staple of Michigan tourism.

Located about halfway between Flint and Saginaw, the Frankenmuth Bavarian Inn is a composite of miracles, dreams, two families and prayers answered. It is a touchstone of Frankenmuth, Michigan. Over the last 125 years, a lot of things have changed, but in the words of our late founder Tiny, we have remained "efficiently old fashioned."

In the early 1950's the first retail area opened selling Stollen, African violets, and fresh eggs. Answering the demand of our guests, our product line soon expanded. Today we offer thousands of items at various locations including Bavarian Inn Restaurant, Bavarian Inn Lodge, Frankenmuth River Place, and many others.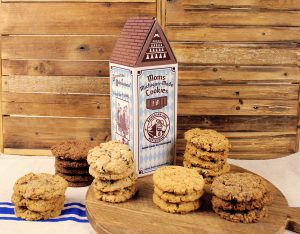 In addition to carrying an assortment of their jams, spices and noodles, we are also offering you the opportunity to purchase their famous "Mom's Michigan Made Cookies" online! If you are interested in purchasing their cookies and having them shipped straight to your door, simply call us at 989.745.4571 or send us and email with your contact information and we will help you! We can take payments over the phone and your cookies will be shipped straight to your door from the Bavarian Inn!
Whether you are looking for some fantastic fresh cookies shipped to you or jams, noodles or popcorn seasoning, we are here to help you find what tantalizes your tastebuds!
We welcome you to stop in and check out these and other great new products we have to offer here at Tip'n the Mitten!
Comments