t

Welcome to Summer and Tip'n the Mitten!  
Not only has summer arrived just in time, but the construction of our downtown bridge is DONE so no more detour in downtown Grayling! The month of July is one you won't want to miss here in Grayling! Not only do you need to come to Tip'n the Mitten and see and the great new things we have including dozens of new books, calendars and postcards as well as great foods and gifts, but the Grayling Main Street and downtown will be alive with fun events and activities!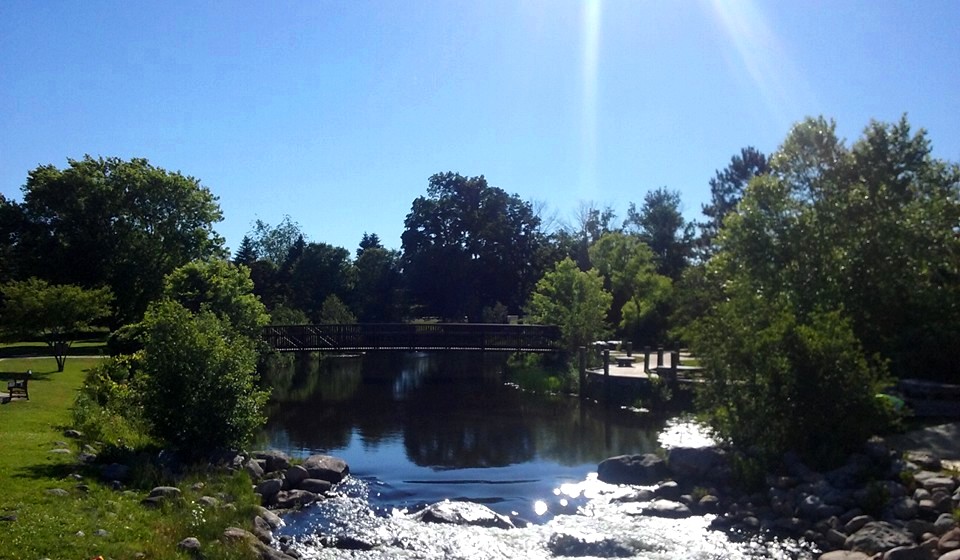 On the 4th of July, stop by downtown for our first annual Paddle Battle. Head to the beer tent or place your bet on who is going to win this fun challenge. If you love wooden boats, see some great ones and those that created them at the wooden boat show downtown as well. Fireworks and ice cream at our store after dark will top of your trip!
In addition, our farmers market downtown is in full swing. Vegetables fresh from many Michigan gardens will find their way to our market in addition to other great foods and crafts as well on Thursdays and Saturdays in Grayling.
Round out the month of July with the Ausable River Canoe Marathon! Last full week of July, this event is the biggest event in our community and includes not just great markets and fun things to do but the Marathon itself. If you have never seen it, you are missing out!
Tip'n the Mitten will be sponsoring our first paddler this year. Matt Smith is a 12-year Army combat veteran and an advocate for others. This year, he and his partner Brad will be paddling a canoe which is covered in the names of wounded or fallen soldiers in an effort to raise awareness and funds for the Fallen and Wounded Warriors Fund. We appreciate all our veterans have done for us and those who stand up for those who fought as well! To learn more about this great cause, check them out on facebook, and good luck Matt and Brad!
Tip'n the Mitten is always changing and adding great new products to our inventory to make  your time in Grayling more enjoyable. Come on in and chat with us on your next trip into town. Whether you are a local, a seasonal or just someone who is visiting for the first time, we have something for everyone. Stop in and say hi and pick up some great Michigan made things!
Thanks for checking us out and as always, if you have any questions, call us directly at 989.745.7571, email us or on Facebook. We are here to help!